The Fishers of the Dead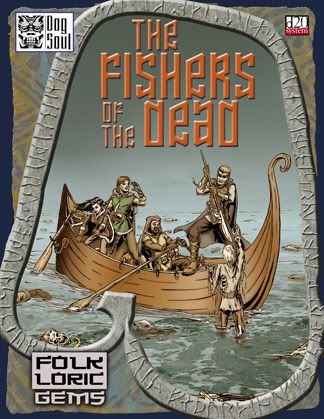 On the shores of a distant plane, hidden from the eyes of the gods and the worries of men, the dead crawl out of the black surf like a fisherman's curse...
Fishers of the Dead continues the exploration of Niflheim, the d20 fantasy setting based on the legends and folklore of Iceland. The 79-page pdf is filled with plot hooks, story arcs, npc's and new creatures of the goddess Hel.
A new class variant, the stave - based on the principles of an ancient Norse martial art - is introduced, as well as ways to incorporate runic magic into your game. Fully bookmarked, with hand-out maps, Nordic naming conventions, runes and their meanings, and a section devoted to scenes and encounters make Fishers of the Dead a highly-detailed continuation of the Niflheim saga!